About "Equal Dreams"
In co-operation with Madrasati Intitiative Schools, in partnership with the OFID Grant Program for Education
EQUAL DREAMS – DIFFERENT REALITIES
an education & art initiative
for togetherness and integration of children, youth and refugees
Jordan / Amman, 2016
The approach and concept of EQUAL DREAMS – DIFFERENT REALITIES Project is to create and develop an innovative message for solidarity for refugee children and youth. The initiative intends to visualize the equality of children through a creative initiative involving refugee and local school children/youth in Amman at the time. Creative education through empathy, commitment and a work ethos, allows the young people to express them-selves on something in a common process beyond cultural, social and religious borders by combining playful education and sharing artistic skills within a creative workshop program.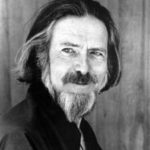 Alan W. Watts
British philosopher, writer, and speaker / (1915 - 1973)
"This is the real secret of life -- to be completely engaged with what you are doing in the here and now. And instead of calling it work, realize it is play."
Equal Dreams Jordan
A visual message from Jordanian & Syrian children
Citadel of Amman, Jordan, 2016
Learn more about "Equal Dreams"