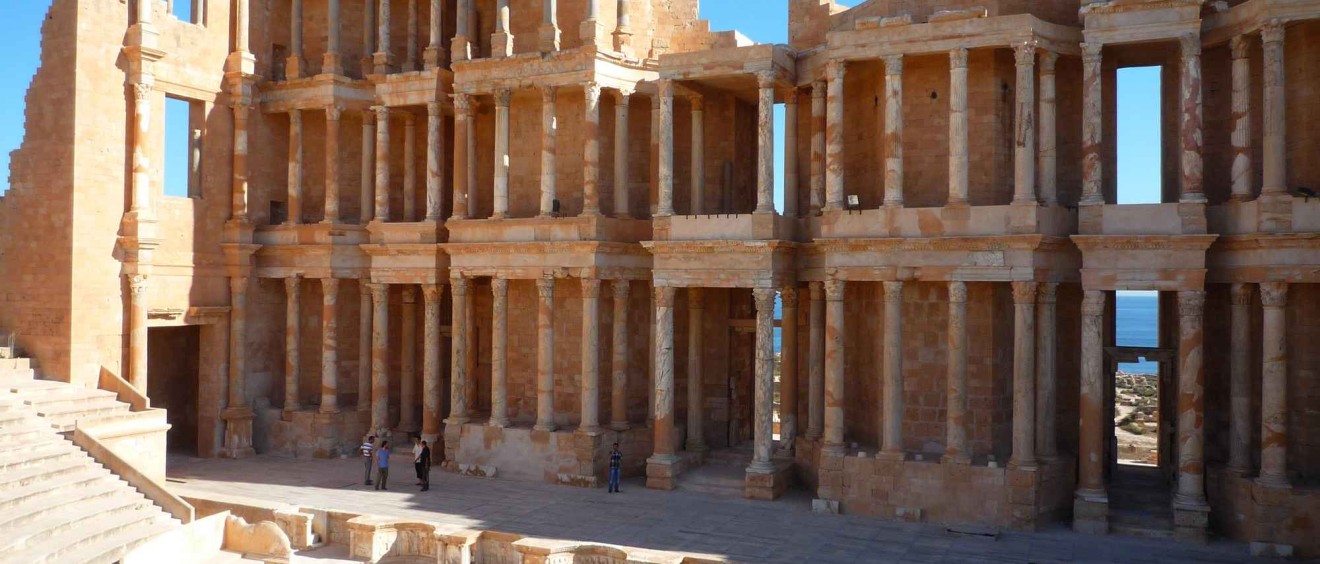 The Beauty Of Sabratha
The archeological site of Sabratha was the place where the production of the Project "The Fairy Play" in cooperation with the Libyan Olympic Commitee took place.
Wikipedia about the archeological site of Sabratha:
Besides its magnificent late 3rd century theatre (fr) that retains its three-storey architectural backdrop, Sabratha has temples dedicated to Liber Pater, Serapis and Isis. There is a Christian basilica of the time of Justinian and also remnants of some of the mosaic floors that enriched elite dwellings of Roman North Africa (for example, at the Villa Sileen, near Khoms). However, these are most clearly preserved in the coloured patterns of the seaward (or Forum) baths, directly overlooking the shore, and in the black and white floors of the Theatre baths.
There is an adjacent museum containing some treasures from Sabratha, but others can be seen in the national museum in Tripoli.
In 1943, during the Second World War, archaeologist Max Mallowan, husband of novelist Agatha Christie, was based at Sabratha as an assistant to the Senior Civil Affairs Officer of the Western Province of Tripolitania. His main task was to oversee the allocation of grain rations, but it was, in the words of Christie's biographer, a "glorious attachment", during which Mallowan lived in an Italian villa with a patio overlooking the sea and dined on fresh tunny fish and olives.